Kellman Brown Academy is excited to announce the creation of the
Jewish Community STEM Lab
A first-of-its-kind facility with a focus on interactive Jewish learning that incorporates Science, Technology, Engineering and Math.
This lab features:
AR/VR Center

Robotics

Advanced coding

3D printing

Engineering & circuitry
As the Jewish Community Day School, our goal is to create an innovative center that will be the hub of high-tech, hands-on Jewish learning for the entire South Jersey Jewish community.
"I am so excited for our community to be able to soon access this wonderful new resource. Our tradition encourages us to connect our lives with Torah in every imaginable way. Bringing STEM into our understanding of tradition and faith will no doubt deepen our connection to our beautiful heritage."
-Rabbi Ben David, Adath Emanu-el
Get Email Updates About the Jewish Community STEM Lab from KBA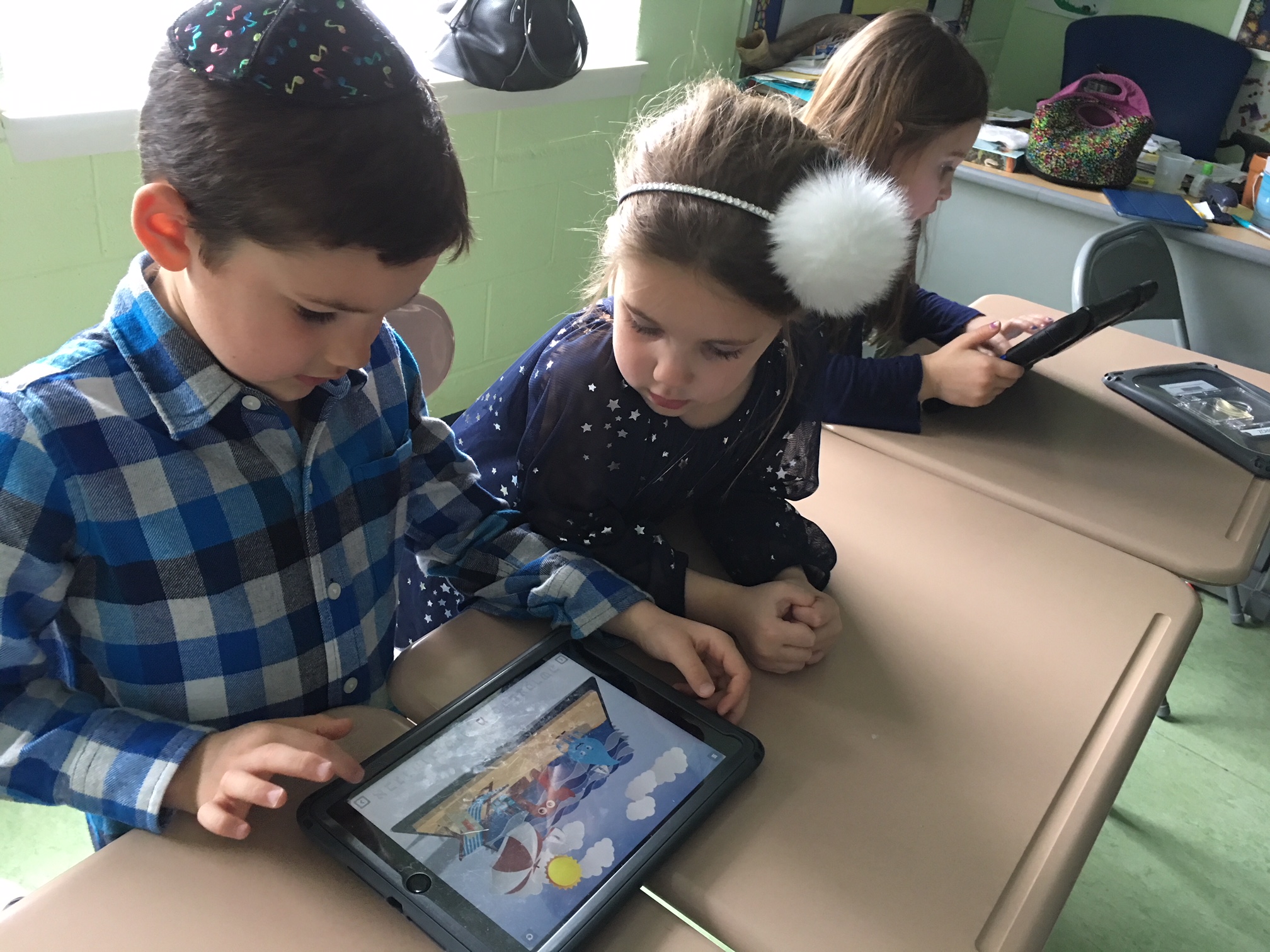 FAQs
1. What is STEM?
STEM stands for Science, Technology, Engineering, and Mathematics.
2. Why is STEM education important?
The U.S. Department of Labor recently shared that 65% of the careers that our children will enter have not yet even been invented. However, we know that these new jobs will be centered in the STEM fields. For our children to be successful in the careers of tomorrow, they need to be experts in STEM.
3. What is Jewish STEM or J-STEM?
STEM thinking is Jewish thinking! A cornerstone of Judaism is critical thinking. Additionally, Judaism consistently adapts and evolves in creative ways through changing times. J-STEM is the integration of Jewish themes and customs into the framework of STEM.
4. What does a Jewish Community STEM Lab look like?
KBA is transforming its library into a cutting-edge space featuring: an Advanced Coding Lab, Augmented & Virtual reality, robotics, 3D printing, engineering, and circuitry. Children of all ages will have access to this equipment and will be immersed in hands-on learning of Jewish content through a J-STEM lens.
5. Can you give an example of what that means?
As your child prepares for his/her bar/bat mitzvah, they learn how to read Torah. What if children had an opportunity to design their own Yad on our CAD (computer-aided design) software and print it on a 3D printer? They will have created their own Jewish artifact for a milestone in their Jewish lives - a meaningful experience that they will remember forever.
6. Who's helping KBA with this endeavor?
We have 2 "expert" partners in this endeavor: The Franklin Institute and Jewish Interactive. These partners are working closely with us to design, equip, and plan for innovative J-STEM curricula and programming. Additionally, we have 2 "community" partners: The Tri-County Board of Rabbis and PJ Library. These two community partners are working with KBA to bring in groups to the J-STEM lab for high-tech, hands-on, meaningful Jewish experiences. The J-STEM Lab will be open during the school day for KBA students, and will be open after school and on Sundays for synagogues, PJ Library, and other community programs.
7. What's going to happen to all of the books in the current KBA library?
KBA is thrilled to have the opportunity to build the Diana Greenberg Imagination & Exploration Center. This is a play-based learning space dedicated to early childhood literacy. Our early childhood collection is being moved to this newly renovated space.
8. How can I participate in this exciting endeavor?
We need your enthusiasm, expertise, and donations. If you, or someone you know, has expertise in STEM, please reach out to Sherri Quintero. If you would like to make a donation or have a suggestion of a potential donor we should contact, please reach out to Jamie Richman.
Help Build Up our Jewish Community STEM Lab with a Donation